Lorry Mounted Crash Cushion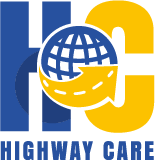 We are official suppliers and servicing specialists of the Highway Care Safe Stop 90 HD Lorry Mounted Crash Cushion
Lorry mounted crash cushion systems are designed to mitigate the effects of an errant vehicle impacting a maintenance truck.
By absorbing the energy of the impact, the potential injuries to occupants of both vehicles are minimised and damage to the maintenance vehicle dramatically reduced or even prevented.
The lorry mounted crash cushion will also help to control the impact, thereby minimising the chances of secondary accidents.
Aftercare have teamed up with the road safety specialist Highway Care to bring you ground-breaking crash cushion and light arrow packages.
Thanks to this new strategic partnership, customers of Highway Care's light arrow and crash cushion packages are being offered extended, three-year warranty cover, and comprehensive service support which includes round-the-clock breakdown assistance.
It is the first time that a manufacturer of road safety equipment of this kind has been prepared to back its products for such a lengthy period – the industry standard is a 12-month warranty.
These packages come with Aftercare Responses timely back-up from our team of over 40 field-based engineers. It is they who will deliver the maintenance and repair programme, which comprises scheduled six-monthly services and emergency 24/7/365 breakdown cover.
For more information, click here to download our crash cushion brochure today >>
If you are interested in purchasing the SafeStop 90 or have a crash cushion that needs repairing then please call our friendly team today on 08443 222 333.