Dean spearheads Aftercare Response's drive for new business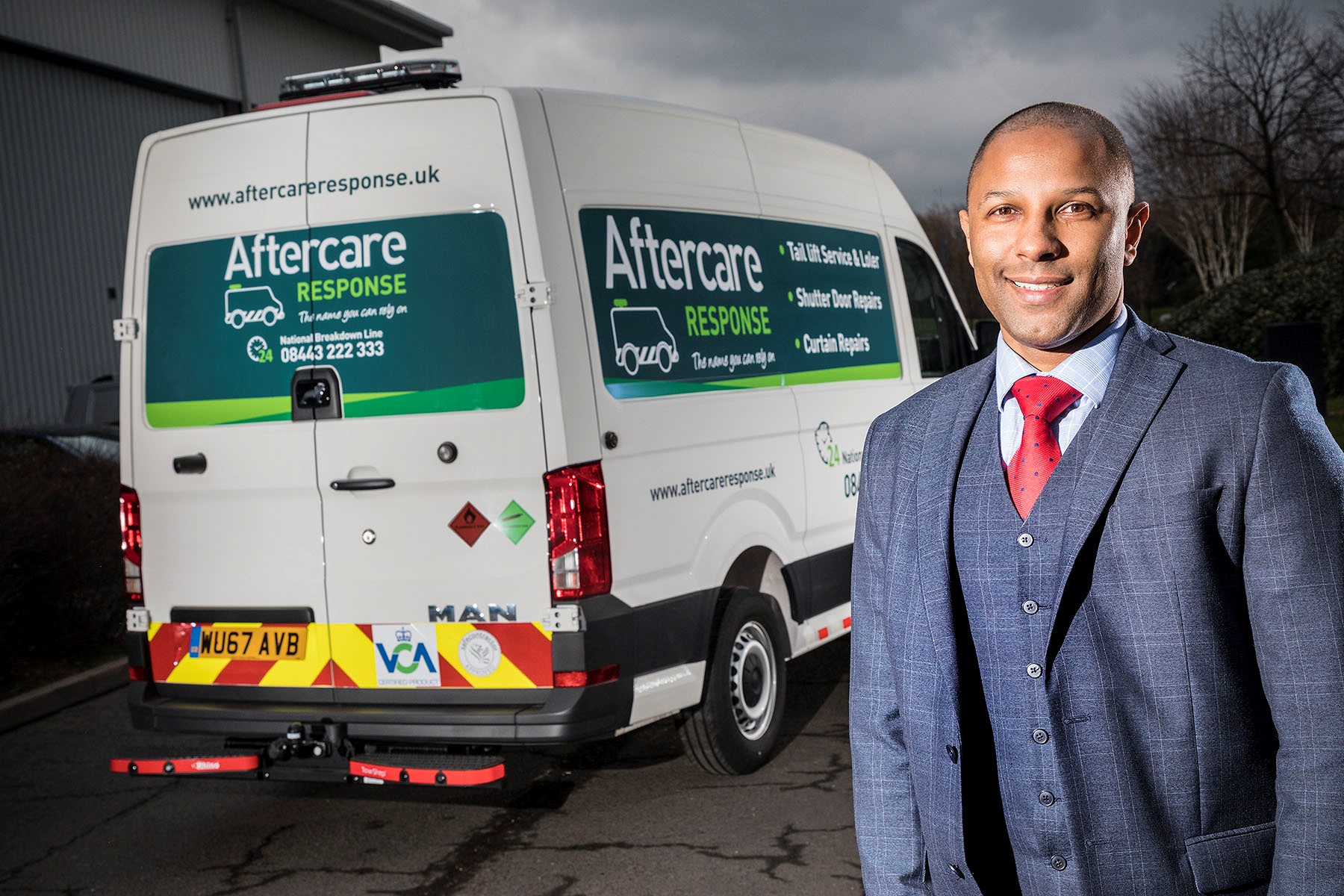 Aftercare Response has made a key appointment as it pursues an ambitious growth strategy which envisages a doubling of turnover in five years. Dean Miller becomes the service provider's first Head of Sales Development.
Dean brings an impressive track record to his new role and has hit the ground running, winning accounts from competitors and opening doors to other, high-profile operators.
Aftercare Response maintains and repairs commercial vehicle bodies and ancillaries. Its 50 field-based engineers provide commercial vehicle operators nationwide with planned and emergency support covering bodywork of all kinds, as well as equipment such as cranes, tail-lifts and roller shutter doors.
They are managed by a team of 27 operations controllers based at the multi-faceted Bevan Group's smart new headquarters in Wednesbury, West Midlands, where four of the main bays in the factory are also assigned to Aftercare Response.
Dean was attracted to the position by the vision of Aftercare Response Director Simon Dryburgh and his colleagues, and by the success which has already been achieved – four years ago the operation ran 11 vans and turned over £1.3 million, a figure which had shot up to £6.3 million by the end of last year.
Dean began his commercial vehicle industry career in 2001, with GE Capital TLS. He went on to work for Ryder as a business development manager, before moving into a similar role with BNP Paribas Rental Solutions – both companies are established customers of the Bevan Group, which is best-known as a manufacturer of truck and van bodies and recently won Commercial Motor magazine's first Bodybuilder of the Year trophy.
Dean recalls: "I've known and worked with Bevan Group Managing Director Anthony Bevan since I joined Ryder in 2006, and have also supplied Simon with vans for operation on the Aftercare Response fleet.
"I have always taken pride in my attention to detail, and determination to ensure that the implementation of new vehicles or a new service goes as smoothly as possible for my customers. This commitment clearly impressed them sufficiently to make me an offer."
He continues: "I was astounded when Simon outlined what's been achieved by Aftercare Response over the last four or five years. Our fully-trained engineers now work on an average of 250 vehicles every day, so it's already a huge success story.
"Having researched the market, though, I'm convinced that there's still huge potential for further growth. This business has a very exciting future, and it's one that I want to be part of."
Dean underwent an intensive induction, which included spending time on a van with one of the company's field engineers and attending 'live' jobs. He is now on the road, visiting operators nationwide and spelling out the benefits of Aftercare Response's comprehensive proposition.
Crucially, unlike many of its competitors, Aftercare Response undertakes scheduled maintenance and repairs at its customers' own sites, thereby minimising vehicle downtime and fuel costs for operators.
"There's a very positive culture and team ethos about this company," adds Dean. "Critical decisions are made quickly, compared to a large corporate, and I also like the fact that we're very transparent in our dealings with customers."
Simon Dryburgh adds: "We're delighted that Dean is now on board. None of our competitors can match the extensive package of support services that Aftercare Response offers, and his experience and contacts within the industry mean he is already having a great deal of success in getting this message across."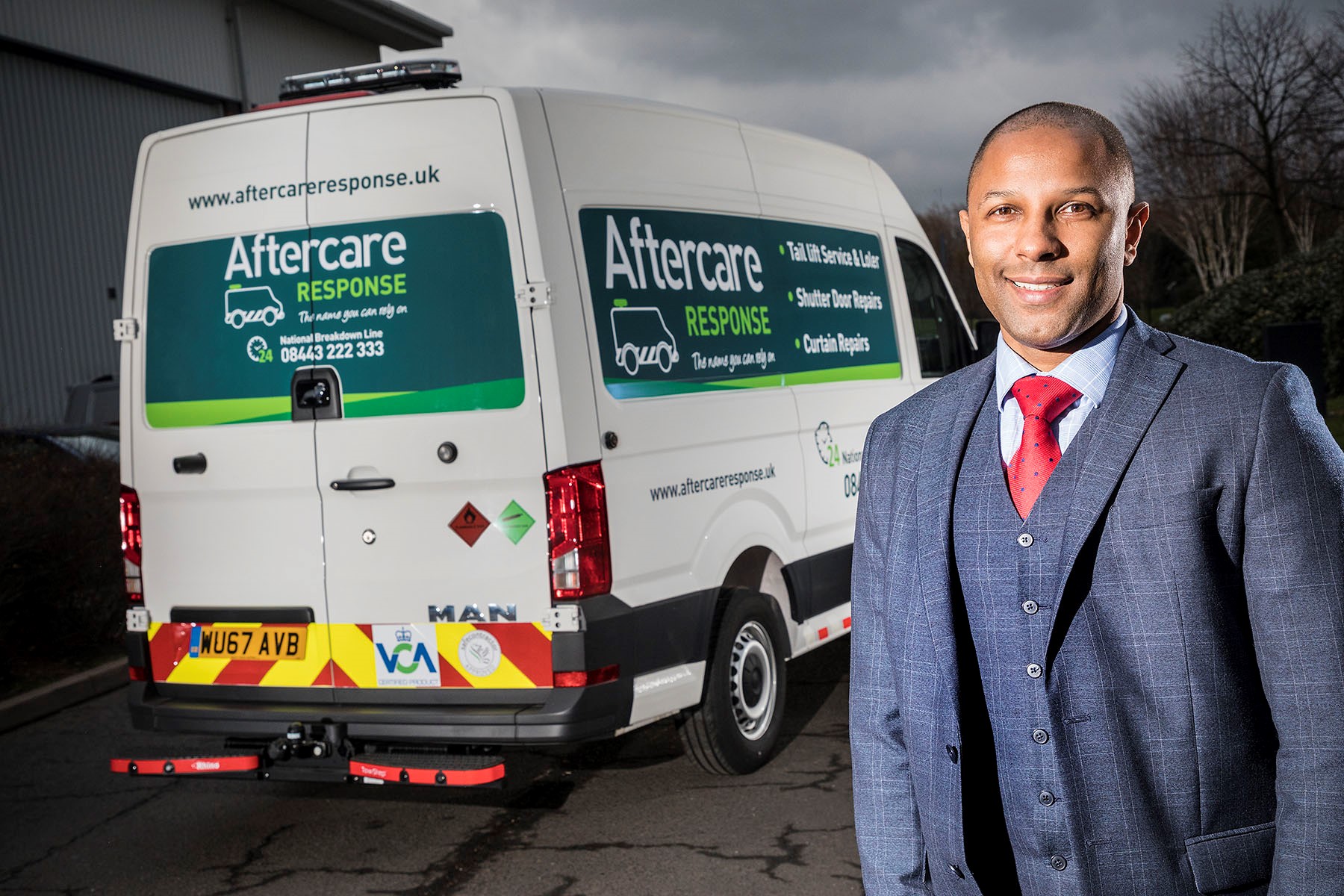 New arrivals... Dean Miller is pictured with Aftercare Response's latest service van, one of the first examples from the recently launched MAN TGE range to hit UK roads.